Erica Crisman
Ophthalmic Assistant
I was raised in South Dennis, Cape Cod, Massachusetts and graduated from Dennis-Yarmouth Regional High School. When I was younger I played recreational soccer, tennis and in high school I ran on the track team. Even though I don't watch a lot of sports, with my parents being from the Boston area, I naturally have to root for the Bruins, Celtics, Patriots and Red Sox. When I was very young my parents moved us to Naples, FL for 2 years, then moved back to Cape Cod. The memories of going to the beach, constant warmth, and all the friends I made always stuck in my mind.
In 2010, I decided it was the right time to move to Florida and landed in Venice. I started at State College of Florida to begin studying for the Physical Therapist Assistant program. Just a couple years later I met my fiancé. We recently bought our first house together and jumped right in to remodeling it!
Before getting into the eye care field I had always worked in retail but had a high interest in health care. When I started with Dr. Radish in November, his office combined the 2 things I love best, providing personalized service to patients and the opportunity for ever-growing knowledge. He and the staff at Deep Creek Eye Care Port Charlotte have really spiked my interest in eye care and eye health. So much so that I will be enrolling in the Opticianry program at Edison State College to further my knowledge and understanding of the eye.
When I'm not working at Deep Creek Eye Care I enjoy baking, reading, gardening, and doing anything to keep moving!
Interactive Eye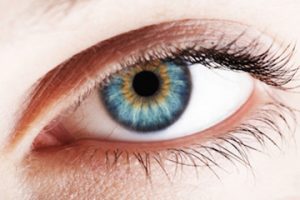 Learn more about the anatomy of your eye. The eye is a complex organ, which takes many parts to make it function.
Learn More
Office Information
Wednesday
By Appointment Only
941.255.5776
941.255.9105
Email Us
24420 Sandhill Blvd
Unit 101
Punta Gorda, FL 33983
Contact us today or visit our appointment request page to find a time that is convenient for you to see us.