At Deep Creek Eye Care, you will find an experienced and helpful team of eye care professionals dedicated to meeting the eye health needs of people in Port Charlotte and Punta Gorda, FL. We recognize you have a choice for your eye care and thank you for choosing us for your eye care needs.
Dr. Douglas Radish and the Deep Creek Eye Care staff work as a team. We take pride in providing one-on-one attention to solve your eye health and vision problems. Our patients are never rushed through the process. Your health means more to us than that. We make sure to allow enough time to meet with you, assess your vision needs, and perform necessary examinations while leaving time for discussion and questions. That's our promise to our patients.
In addition to our high level of patient care, we use some of the most advanced optical equipment available. We have capabilities far beyond typical optometric offices, and can work closely with your medical team to help you see as clearly as possible. Every eye is unique, and we use our specialized tools to see exactly what your eyes need to function their best. Plus, we have implemented electronic health records and other advanced practices to ensure that your care is as efficient and carefully coordinated as possible.
Learn more about us on the following pages. Click Contact to see how to get in touch.
We invite you to refer your friends and family to our eye care office. Nothing means more than a personal referral!
History
Deep Creek Eye Care formed in 2008 when we began leasing space inside the Walmart Vision Center. Dr. Radish came from Community Eye Center where he'd been since 2000. He grew the practice from the ground up at the Walmart Vision Center, but realized that having a standalone practice would mean better care for patients with highly specialized needs. In 2011, Deep Creek Eye Care moved across the street to our current location on Sandhill Blvd in Punta Gorda. We serve all of Port Charlotte and Punta Gorda with the best patient-centered care available. Everything we do is based on our drive to provide expert optometric services with the latest technology and most accurate, no-stress exam equipment available.
Deep Creek Eye Care is now a staff of four. We have two well-trained opticians who work closely with Dr. Radish and his wife, Pat Radish, at our practice.
Interactive Eye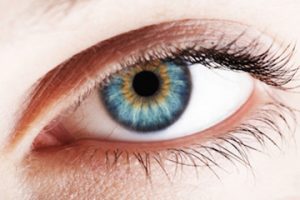 Learn more about the anatomy of your eye. The eye is a complex organ, which takes many parts to make it function.
Learn More
Office Information
Wednesday
By Appointment Only
941.255.5776
941.255.9105
Email Us
24420 Sandhill Blvd
Unit 101
Punta Gorda, FL 33983
Contact us today or visit our appointment request page to find a time that is convenient for you to see us.
About Our Team
Our team of eye care professionals is experienced and friendly. We're here to help all patients understand their benefits, schedule appointments, and fulfill their eye doctor's orders. Our practice can give you guidance in picking out your perfect pair of eyewear, and our friendly office staff is knowledgeable about billing and benefits coverage.
They are very helpful and knowledgeable about your eyes. I learned even more about my eyes through them.
Deb M.