Pat Radish
Office Manager
I grew up on the east coast of Florida, after my parents moved here from Michigan in the 60's. My Dad worked with the space program and my Mother was a stay at home mom for me and my brother and sisters. I remember seeing all the space launches from our house on the Space Coast. After the Apollo program ended, we moved to Boca Raton, where I graduated from Boca Raton High School in 1974. After finishing high school, I went to nursing school at the Jackson Memorial School of Nursing in Miami, Florida and graduated with an Registered Nurse degree. I met Dr. Radish in my Senior year of high school and was married to him 3 years later.
After spending many years as a Nurse in Florida and Tennessee, I retired from my first career as a nurse to become a stay at home mom. In 2008, I was recruited to handle the Front Desk duties here at Deep Creek Eye Care. I handle all of the insurance authorizations, most of the contact lens ordering and appointment making. I find that I enjoy the interaction with the patients, just like I had when I was nursing. I feel that I am talking to members of my family when I am with our patients.
Doctor Radish and I have three children. Our oldest is Megan, 31, who is currently a props on-call person at the Home Shopping Network and works summers as an assistant Propsmaster at Shakespeare and Company in Lenox, Massachussets ; Logan, 29, who works with a defense contractor in the Baltimore, Maryland ; and Jordan, whose untimely passing in December 2009 at age 17 was a reminder to us all of how precious and short life is.
When I am not running the office, I love to do crafts and quilting. I also enjoy gardening.
Interactive Eye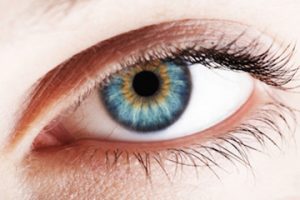 Learn more about the anatomy of your eye. The eye is a complex organ, which takes many parts to make it function.
Learn More
Office Information
Wednesday
By Appointment Only
941.255.5776
941.255.9105
Email Us
24420 Sandhill Blvd
Unit 101
Punta Gorda, FL 33983
Contact us today or visit our appointment request page to find a time that is convenient for you to see us.