At Deep Creek Eye Care, we provide a range of eye health services in the Port Charlotte and Punta Gorda area. Speak to us about any of these services and we'll be happy to help guide you:
Comprehensive eye exams
Medical eye exams
Advanced eye imaging services
Treatment of dry eyes
Allergy treatment and care
Eye emergencies and foreign body removal
Diagnosis and treatment for eye infections
Sports and specialty eyewear fittings
Pre- and post-surgery eye care
Common eye assessment services for myopia, presbyopia, and astigmatism
Management of ocular diseases including cataracts, glaucoma, and macular degeneration
Computer vision syndrome assessment and computer glasses fittings
Contact lens exams and fittings
A comprehensive eye exam can help us assess your refractive error and determine a prescription that will give you the best vision possible. Medical eye exams go further to include assessment of eye diseases, and help aid Dr. Radish in working with your medical team regarding your general health. Our doctor is experienced with treating dry eyes. He will help you determine a care plan that best fits your needs to ease the symptoms of dry eyes. In addition, we can test for common and uncommon eye conditions as well as giving emergency eye care.
Your satisfaction matters long after you leave our office, however, and continues through all fittings, treatments, and follow-up experiences. We have over 30 years of experience with thousands of satisfied patients. Above everything else, we believe in serving the community with award-winning patient care and friendly service.
We are a full service optometry office with Tuesday evening and Saturday hours to make sure everyone has a chance to stop in. If you have any questions about products or services we offer, get in touch and we will tell you more about our expert care.
What to Expect
The best way to protect your vision is a yearly comprehensive eye exam. When you arrive at our office, you will be greeted with friendly faces. Each eye exam will use the latest state-of-the-art technology to assess your eye health. The doctor will examine your eyes, answer questions, and discuss your eye care treatment options. In addition to determining your vision prescription, our doctor will test your color vision, depth perception, and check for early indicators of possible eye conditions such as cataracts, retinal problems, and glaucoma.
Our goal is to have each patient leave satisfied knowing that they are receiving the best eye care products and services possible. We have answered a few frequently asked questions regarding eye exams below.
Why is my personal background important?
In order to better tailor the eye examination to your needs, our doctor may review any current vision problems, your general health, as well as discuss your hobbies and lifestyle requirements.
Why does the doctor ask me, "Which is better: one or two?"
While evaluating your prescription, the doctor will ask you to compare a series of lenses to determine which allows you to see clearer. As the differences become less noticeable, the doctor will be closer to finalizing your prescription. If you're having a hard time choosing between the options, it means you're almost done with this part of the exam!
Why is it necessary to know my blood pressure?
In addition to other health concerns, high blood pressure can affect the blood vessels in your eyes, which could lead to future vision problems.
Why am I asked to follow a light with my eyes?
This part of the exam helps determine how your pupils and eye muscles react and assists in gauging neurological function.
Is it necessary for the doctor to dilate my pupils during the exam?
Although pupil dilatation is not always necessary, the doctor may make this decision during your exam. If required, this painless process is like opening a door so the doctor can fully examine your retina. Dilation can assist in detecting diseases such as diabetes, high blood pressure, and macular degeneration.
Interactive Eye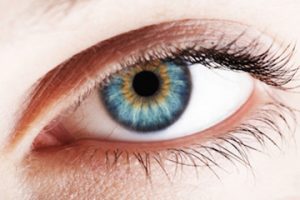 Learn more about the anatomy of your eye. The eye is a complex organ, which takes many parts to make it function.
Learn More
Office Information
Wednesday
By Appointment Only
941.255.5776
941.255.9105
Email Us
24420 Sandhill Blvd
Unit 101
Punta Gorda, FL 33983
Contact us today or visit our appointment request page to find a time that is convenient for you to see us.