Dry Eye Disease Treatment
Deep Creek Eye Care is an Accredited Dry Eye Disease Practice in Port Charlotte, FL
Dry eye disease is a common problem that can cause a great deal of eye discomfort and affect your quality of life. As an accredited Dry Eye Disease Practice, we have the latest in technology to diagnose and treat dry eyes. We are the only practice from Sarasota to Ft. Myers that uses the Tearlab equipment to diagnose and monitor your dry dye disease. Once you have worked with our doctor to understand and assess your current situation, he will design a Dry Eyes Treatment Plan unique to you.
We also offer a wide variety of treatment options for dry eye disease. Permanent and dissolvable punctal plugs, prescription medication, and over the counter drops and ointments are the most common treatment for this disease. Medications taken for high blood pressure, allergy medication, and medication for urinary tract problems can all aggravate the dry eye problem. Additionally, oral contraceptives and Hormone Replacement Therapy can worsen the symptoms of dry eyes. Dr. Radish will discuss these possible connections with you.
Contact lens wearers can also suffer from dry eye disease. This primarily affects women over the age of 50, but can affect any contact lens wearer. Sometimes changing the contact lens to one made of Silicone Hydrogel material can help, but only an experienced doctor can assess your dry eye problems. Dr. Radish will listen to you and work with you to find the best treatment options for your specific symptoms.
Other Eye Disease Treatments
Deep Creek Eye Care is experienced with diagnosis and treatment of many eye diseases including cataracts, glaucoma, diabetic eye disease, dry eyes, and others. If you have any questions about our capabilities or changes to your eyes, please contact us right away.
Glaucoma Evaluation and Treatment
Glaucoma is a silent thief of vision. People with undiagnosed glaucoma might not know that they have this disease until they lose their eyesight permanently. Let us check to make sure that your eyes are healthy. Early diagnosis may help you maintain your visual acuity and keep from losing eyesight prematurely.
Diabetic Eye Disease Evaluations
The American Diabetic Association recommends yearly retinal checks for diabetic eye disease. Diabetes doesn't have to mean losing your eyesight. We will work closely with your primary care doctor to ensure your condition is treated properly as part of your total care plan.
Cataracts Diagnosis and Care
A cataract is a clouding of the internal lens of the eye that leads to a decrease in vision. As the lens becomes cloudy, vision may appear blurry and distorted. The condition is very common because our lenses naturally become cloudy with age, but there are treatments available. Dr. Radish can diagnose cataracts and help you consider treatment options. We can work closely with you and your other care providers to help monitor your condition before and after any procedure including cataracts surgery.
Interactive Eye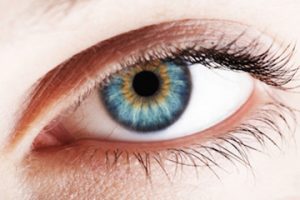 Learn more about the anatomy of your eye. The eye is a complex organ, which takes many parts to make it function.
Learn More
Office Information
Wednesday
By Appointment Only
941.255.5776
941.255.9105
Email Us
24420 Sandhill Blvd
Unit 101
Punta Gorda, FL 33983
Contact us today or visit our appointment request page to find a time that is convenient for you to see us.