Contact Lenses
The best contact lenses in Port Charlotte can be found here at Deep Creek Eye Care. We fit the latest in contact lens technology. From the most straightforward fits for common prescriptions to the most complex eye needs, we can do it here at Deep Creek Eye Care. We have the skill to help you wear contact lenses safely and comfortably. Even if you want to try several different options until you find the one that is best for you, we are motivated to ensure you are successful with contacts.
Contact Lens Fittings
We begin your contact lens fitting with a thorough history where we discuss your eye care experiences and vision leading up to this point. Then we use specialized testing to determine if your tear film can support wearing contact lenses comfortably. If you have problems with dryness of your tear film, treating this before we move on with fitting your lenses is necessary. A detailed evaluation of the fitting and visual acuity check is the next step. We ensure that the lenses feel comfortable before we schedule your one week appointment. At the follow-up appointment, we will check with you to see how the lenses performed in the real world. If anything didn't work for you, we can talk about why, discuss other options, and be sure that you are happy with the contact lenses that you choose.
Disposable Contact Lenses
The Dailies Total 1 daily disposable lens is the latest in contact lens design. These lenses use a unique and patented material to make them feel better than competing lenses even after several hours of wear. Many people find these lenses the lightest and most comfortable ones they've ever worn.
Silicone Hydrogel Contact Lenses
We also carry the latest silicone hydrogel lens designs including Air Optix Aqua, My Day, Clariti, Ultra, and Oasys. Silicone hydrogel is healthier than some older materials because it allows up to six times more oxygen into the eyes.
Multifocal Contact Lenses
We also specialize in multifocal lens fitting. We can help fit you for the top-of-the-line Air Optix Multifocal soft contact lens that you can wear in your sleep. We also carry multifocal rigid contact lenses as an option for multifocal contact lens wearers. We can do it all here at Deep Creek Eye Care! We take the time to find the perfect lens for you.
Eyewear
We have a thoughtful selection of technical and everyday eyewear for a wide range of budgets. Whether you are looking for completely customized progressive lenses, computer eyewear, sunglasses, safety glasses, or single vision glasses, we have many choices.
All of our patients receive an individualized fitting where we help you determine the best frames for your face shape, and the best lenses for your eyes.
We carry Costa Del Mar, Rudy Project, and more! Come speak to an optician about the best options for your eyes and your lifestyle. See how we use the latest technology to ensure you a great fit every time no matter the style or function of your eyewear.
Interactive Eye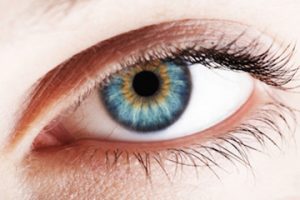 Learn more about the anatomy of your eye. The eye is a complex organ, which takes many parts to make it function.
Learn More
Office Information
Wednesday
By Appointment Only
941.255.5776
941.255.9105
Email Us
24420 Sandhill Blvd
Unit 101
Punta Gorda, FL 33983
Contact us today or visit our appointment request page to find a time that is convenient for you to see us.