They are very helpful and knowledgeable about your eyes. I learned even more about my eyes through them.
Deb M.
Dr. Radish and his staff were very compassionate and caring when I had an eye emergency while away from home . I would and have recommended him to a friend. A special thank you to Pat for working with my insurance company to cover this out of network expense.
Linda B.
For the first time in years, I have been fit with a pair of contacts allowing me to see near AND far, and I am thrilled! I went to Deep Creek Eye Care because of it's proximity to my home, but I recommend it because it is great!
Mary S.
The whole staff here is so friendly and helpful! It never feels like a burden to have to come for your appointment. I moved out of town but still drive over for my yearly visit. Great people!
Meagan V.
The staff treated me like family. They took their time making sure I picked out the perfect frames for my face. The Deep Creek Eye Care Center also stayed in touch with me throughout the entire shipping process. This is the place to go for your eye health.
Manny F.
I have been going to Deep Creek Eye Care for a couple of years now and I would not going anywhere else! Dr. Radish is outstanding and the most professional and best caring Optometrist I have ever had the pleasure to meet!
Nora G.
Interactive Eye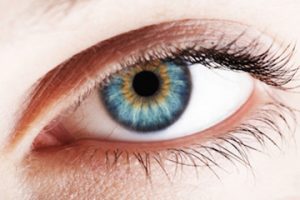 Learn more about the anatomy of your eye. The eye is a complex organ, which takes many parts to make it function.
Learn More
Office Information
Wednesday
By Appointment Only
941.255.5776
941.255.9105
Email Us
24420 Sandhill Blvd
Unit 101
Punta Gorda, FL 33983
Contact us today or visit our appointment request page to find a time that is convenient for you to see us.